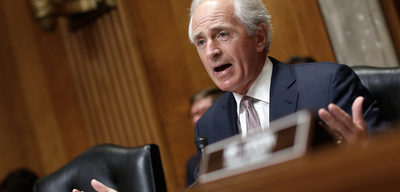 The Obama administration has shown distaste for congressional checks on executive power, and an unwillingness to entertain bipartisan concerns from policymakers.A struggle for power among competing centers for which narrative of history to use in making choices for the future, a belief in human fallibility, and need to block a new tyrant from emerging led the Founders to adopt separation of powers.
While paying lip service to the U.S. system of checks and balances in office, the President is rebuffing what he deems interference by legislators, as Congress readies its review of the Joint Comprehensive Plan of Action — a nuclear deal with Tehran that is receiving bipartisan criticism on the Hill.
By advancing a U.N. Security Council (UNSC) vote on the Iran nuclear agreement, the Obama administration violated its pledge to provide Congress with a meaningful role in reviewing the deal. The Obama administration's approach demonstrates "bad faith" with the intent of the 2015 Iran Nuclear Agreement Review Act, which authorizes congressional oversight of the deal.
The country is well served by vigorous, bipartisan discussion between the executive and legislative branches and when neither side is able to dictate outcomes alone.
To continue reading please go to Foreign Policy