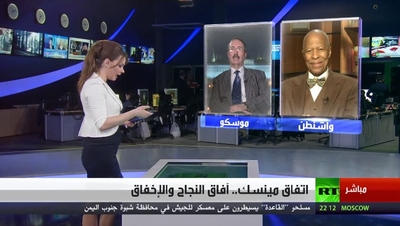 Professor Raymond Tanter appeared on Russian TV Arabic on 12 February 2015.He talk about  Sanctions + US military Trainers to Ukraine=Sanctions v Iran + PMOI NCRIUS Iran_Policy.
The US government has announced that Washington welcomes new agreements on resolving the crisis in Ukraine Minsk.
To watch the complete interview please go to: Russian TV Arabic.