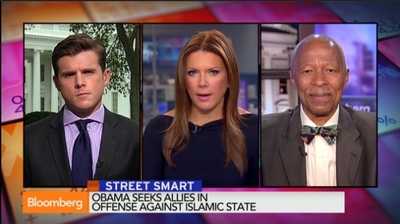 On 8 September 2014, Raymond Tanter was Bloomberg TV channel.
Islamic State Battle: R U.S. Ground Troops Needed? Tanter: Nope! Partners' boots w/ U.S. airstrikes
In today's "Global Outlook," University of Michigan's Raymond Tanter and Bloomberg's Phil Mattingly discuss the U.S. battle against the Islamic State militant group with Trish Regan on "Street Smart."
To watch the complete interview please go to: http://bloom.bg/Yr4S5g  via BloombergTV