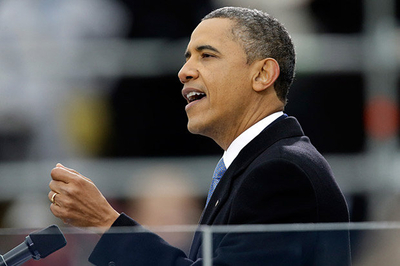 Reports President Obama authorized surveillance flights over Syria suggest he is beginning to seize the moment given to him by the horrific execution of American journalist, James Foley. If he authorizes airstrikes into Syria against the Islamic State of Iraq and Syria (ISIS), even over the horizon from Iraq, it could reinforce the "moderate" Free Syrian Army against both ISIS and Assad. Even if such strikes also helped Assad against ISIS, they would be worth the effort.
Interests
If the surveillance over Syria indicates the President if abandoning his strategy of defensive containment and going on the offensive with a mini-surge—sending additional military advisors to Iraq in a rollback strategy to defeat ISIS, the surveillance is in the American interests. Rolling back ISIS from Iraq makes more sense if the President authorizes or our partners conduct raids into Syria, because ISIS forces will flee to eastern Syria when attacked in northwest Iraq.
U.S. Special Forces can act as spotters to identify targets in Syria, as they do in Iraq; otherwise, widening the battlefield space would not be as effective against ISIS. The President shattered his own campaign pledge of "not placing boots on the ground," when he authorized deployment of U.S. military advisors in Iraq: They are at risk, walk on the ground, and wear boots. The deteriorating strategic landscape in Iraq gives the President political space to act in the national interest and jettison his prior vow not to be drawn into another land war.
(To continue reading go to Townhall)