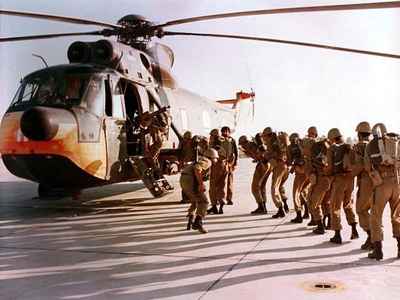 Consider the strategic value of Iranian dissidents in Iraq, current preparations and prior attacks by Iranian regime proxies, and responsibility to protect.
For Tehran, Iranian dissidents in Camp Liberty, Iraq are of strategic import. Despite the regime's charm offensive, talks on its nuclear file are likely to deadlock. And even if negotiations resume after a pause, military options are bound to become front page news again. The dissidents have extensive contacts on the ground in Iran and are potential strategic assets for Washington and its allies against Tehran. The dissidents have historic ties in the area that can help tilt the balance against radical Sunnis and counter an extremist "Shiite arc" of Tehran and its counterpart in Damascus.
Iran seeks to demoralize the dissidents in Iraq so they abandon their cause, repatriate them to Iran, and destroy them as the only organization that challenges clerical rule in Tehran. Moderate Sunni Arab Kingdoms like Jordan and Saudi Arabia are quietly sympathetic to the dissidents because they help counter the threat from radical Iran.
Because of their strategic import, during June 2009 demonstrations in Iran in which colleagues of the dissidents participated, Iraqi forces acting on behalf of Tehran attacked the dissidents in Camp Ashraf, Iraq on July 30. Iraqis raided the Camp, killed 11, held 36 as hostages, and then released them in October.
(To continue reading go to Townhall)