VIDEO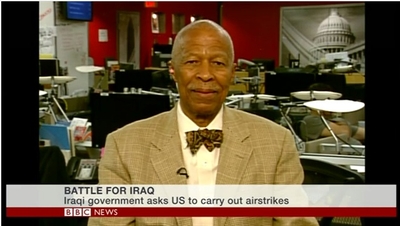 The following talking points are the basis of two media appearances by Raymond Tanter on 18 June 2013: BBC World Service Newsday, Radio, 2205 EDT and World Service TV, 2215 EDT
Thanks to Michael Eisenstadt for insights on which some of these bullets are based.
First, stop the loose talk about meeting with Iran to discuss the situation in Iraq.
Turning to Tehran to help stabilize Iraq would be like asking an arsonist to help put out the fire.
So the road to stabilizing Baghdad does not run through Tehran.
The road to Baghdad runs through a coalition of moderates in the region and in Iraq.
(To watch the complete interview and continue reading go to http://iranpolicycommitteepublishing.com/)